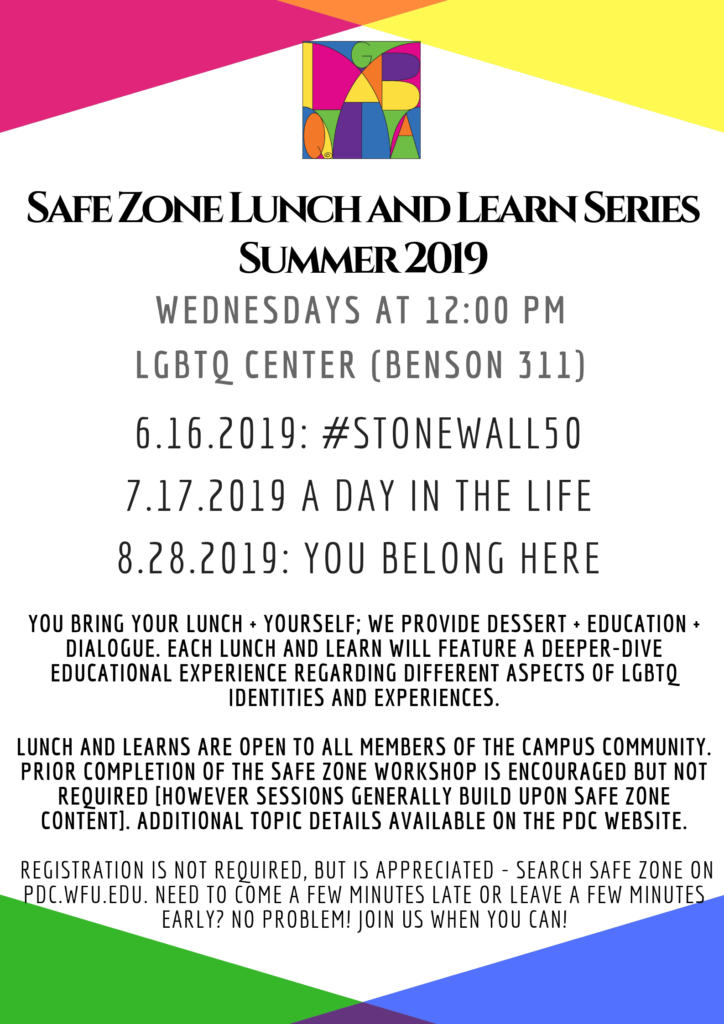 The Safe Zone program includes additional educational opportunities such as monthly Lunch and Learn sessions, which are optional "deep dives" into different topics relating to supporting the LGBTQ community. Some of these topics have included the LGBTQ history of Wake Forest, supporting non-binary and genderqueer students, and building a socially just LGBTQ movement.
Upcoming Lunch and Learns
Lunch and Learns are held in the LGBTQ Center conference room (Benson 311A). We invite participants to bring their lunch, and we will provide a yummy dessert! Lunch and Learns run from 12:00 pm – 1:00 pm, but don't worry if you run a few minutes late or need to duck out early. Interested participants are invited to register through the PDC using the links above so that you will be able to add the event to your calendar and receive updates.