Main Content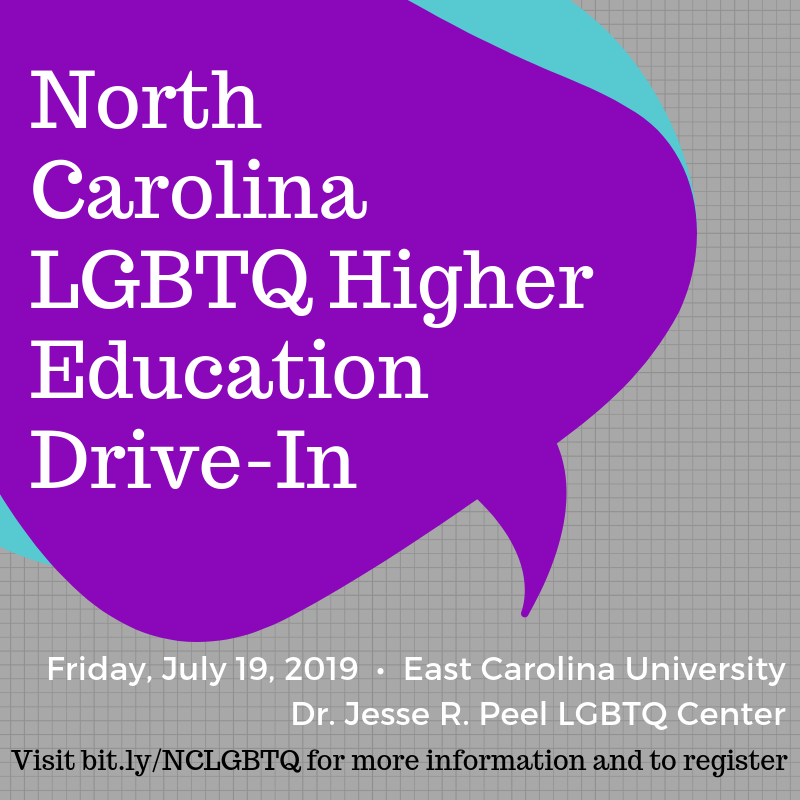 Welcome to the information and registration page for the summer 2019 NC LGBTQ Higher Education Drive-In!
The goal of the Drive-In is to gather professionals who are serving and supporting LGBTQ students within higher education institutions across the state of North Carolina together for a day to build community, discuss practice, and foster collaboration. With over twenty full-time positions spread across at least twelve institutions all over the state, the hope for the Drive-In is to provide space for us to connect and grow in our practice individually and collectively.
The Drive-In  will be held at the Dr. Jesse R. Peel LGBTQ Center at Eastern Carolina University in Greenville, NC, on Friday, July 19, 2019. It is open to all higher education and student affairs professionals who focus on serving LGBTQ+ students, faculty, and staff, and/or who do education and programming related to sexuality and gender identity on their campus.
Registration for the 2019 Drive-In is now open!
Hotel for Conference
The original conference rate for the Holiday Inn is no longer available due to the hotel reaching maximum capacity.
If you are still in need of a place to stay for the drive-in, you have a couple of options. If you are a state employee, you can go to Marriott.com and request the state government rate. All the Marriott properties with a Greenville address are close to ECU. If you are looking for another cost-efficient alternative, the Best Western Plus Suites Greenville (2310 Greenville Boulevard NE – (252) 752-2378) would be a good option.
For the Marriott properties, I would suggest that we just list the Marriott website (Marriott.com) and have folks request the state government rate. Most are state employees (I guess that excludes the private universities). All the Marriott properties with a Greenville address are close to ECU.
If you have any questions, please reach out to organizers at the address below.
Interested in learning more? View the schedule from 2018's inaugural Drive-In.
Questions? Concerns? Reach out to Drive-In organizers at nclgbtqdrivein@nullgmail.com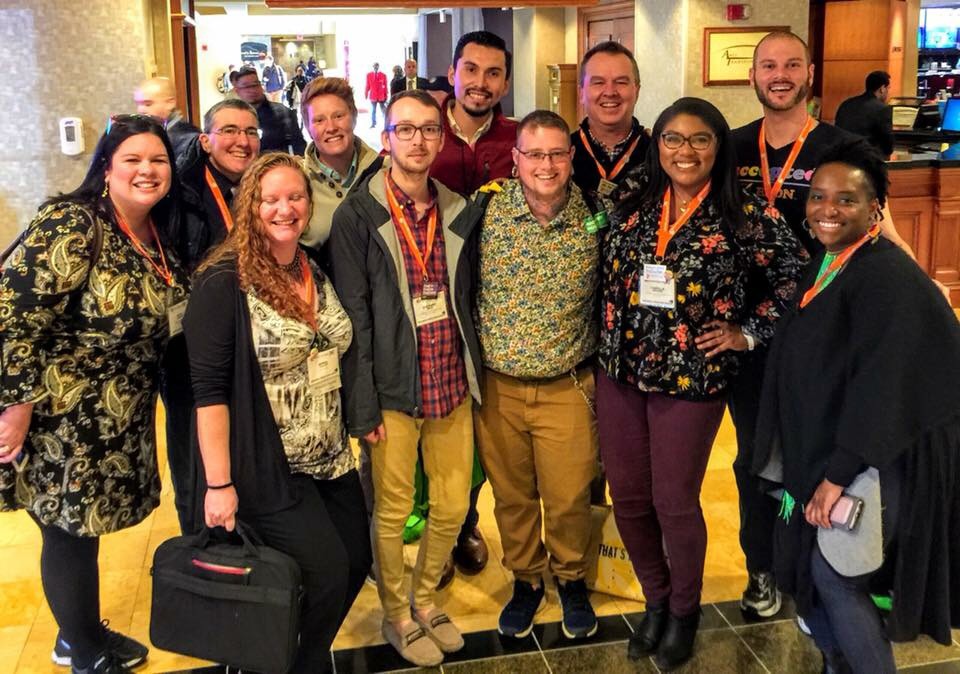 The inaugural NC LGBTQ Higher Education is sponsored by Duke University's Center for Sexual and Gender Diversity and the Consortium of Higher Education LGBT Resource Professionals. Thank you for your sponsorship of this event!
The Consortium of Higher Education LGBT Resource Professionals is a member-based organization working towards the liberation of LGBTQ people in higher education. We support individuals who work on campuses to educate and support people of diverse sexual orientations and gender identities, as well as advocate for more inclusive policies and practices through an intersectional and racial justice framework.