Main Content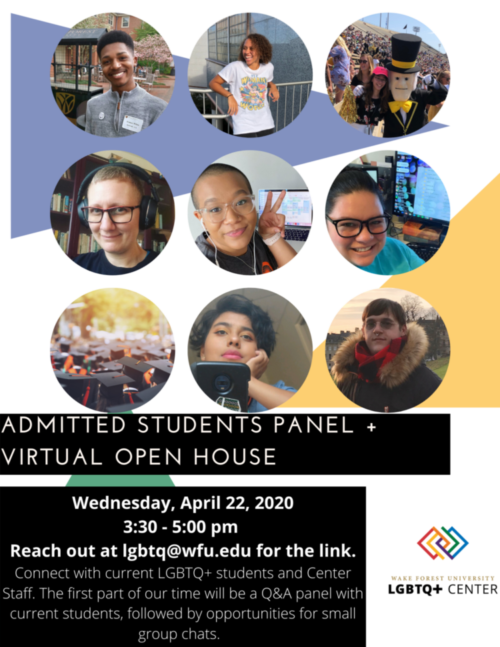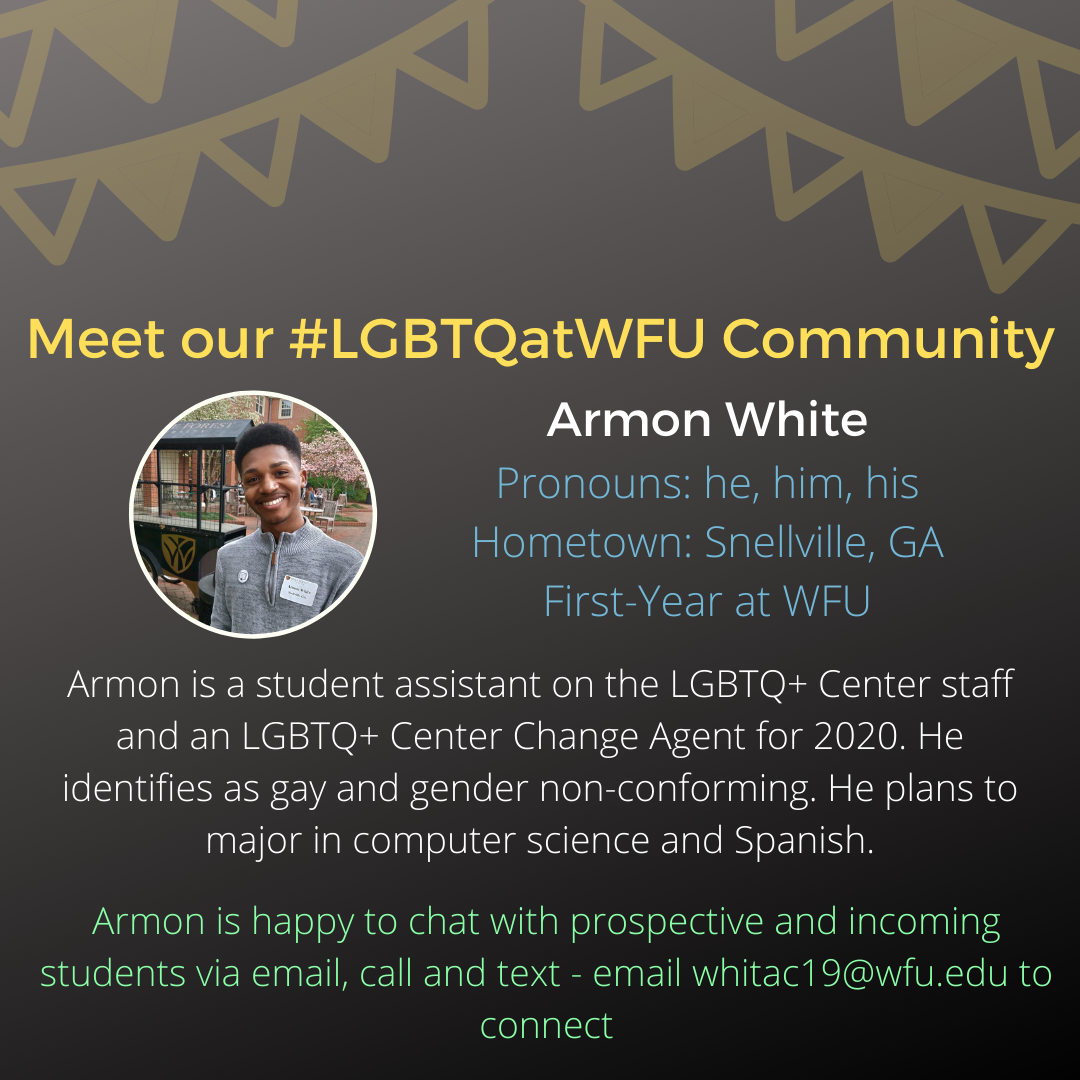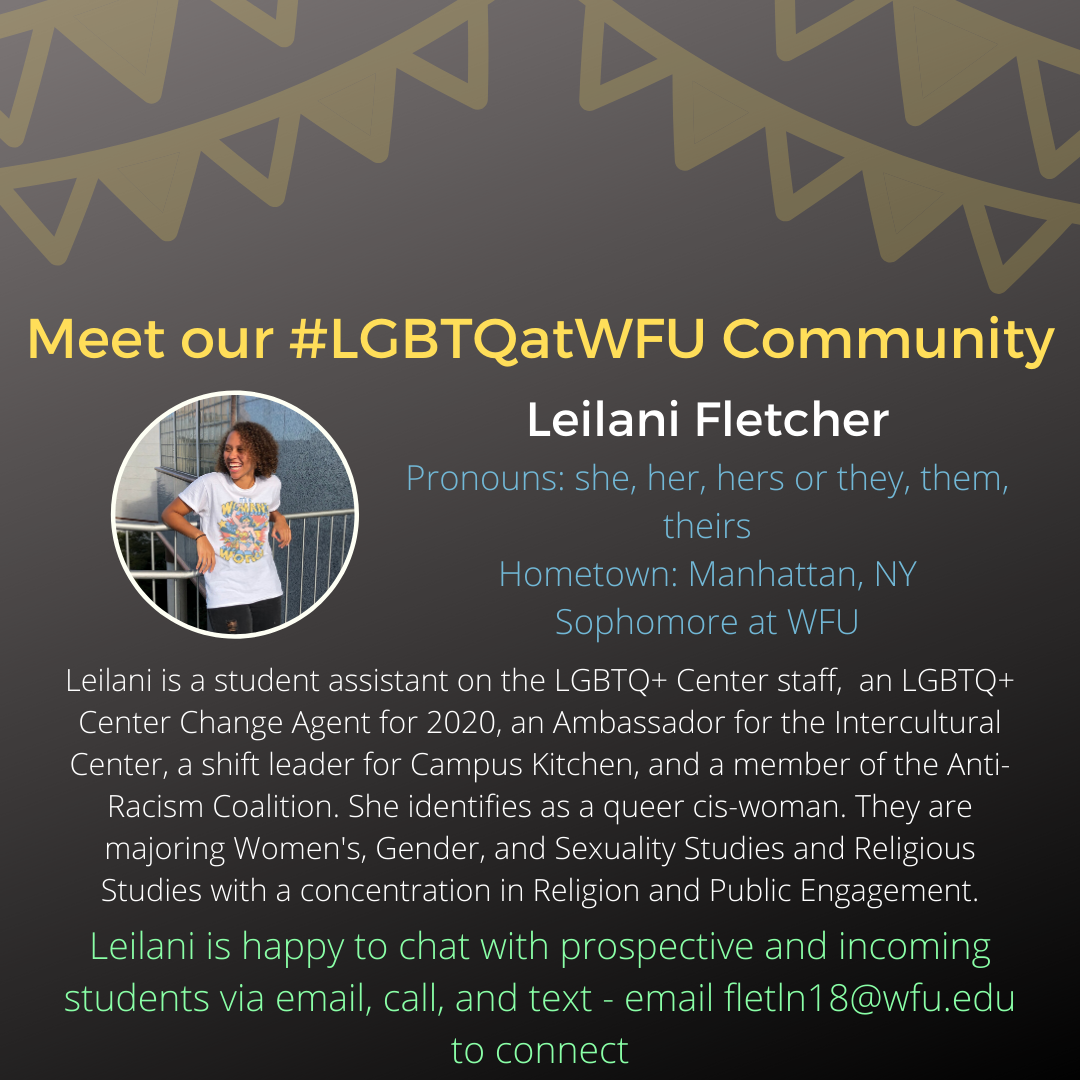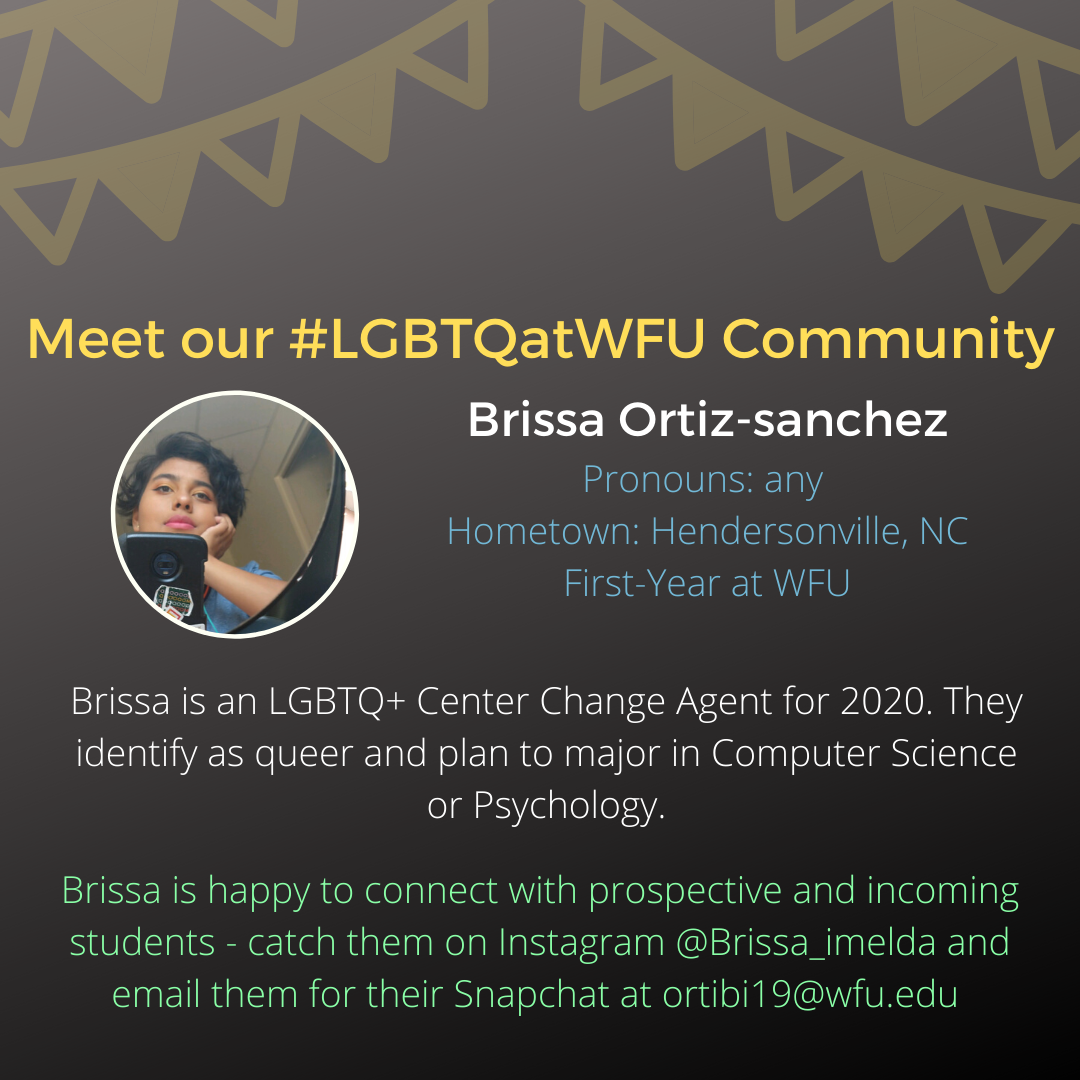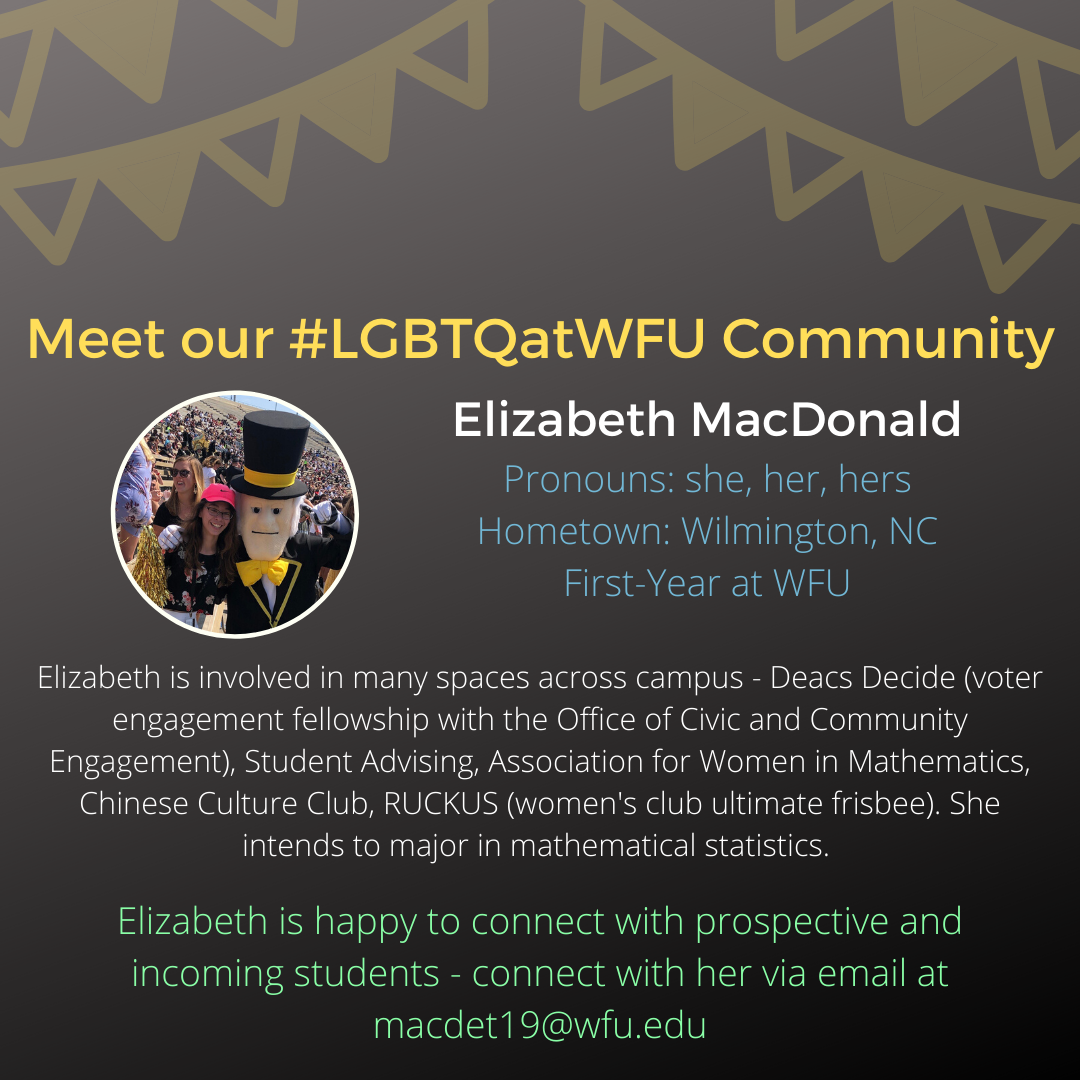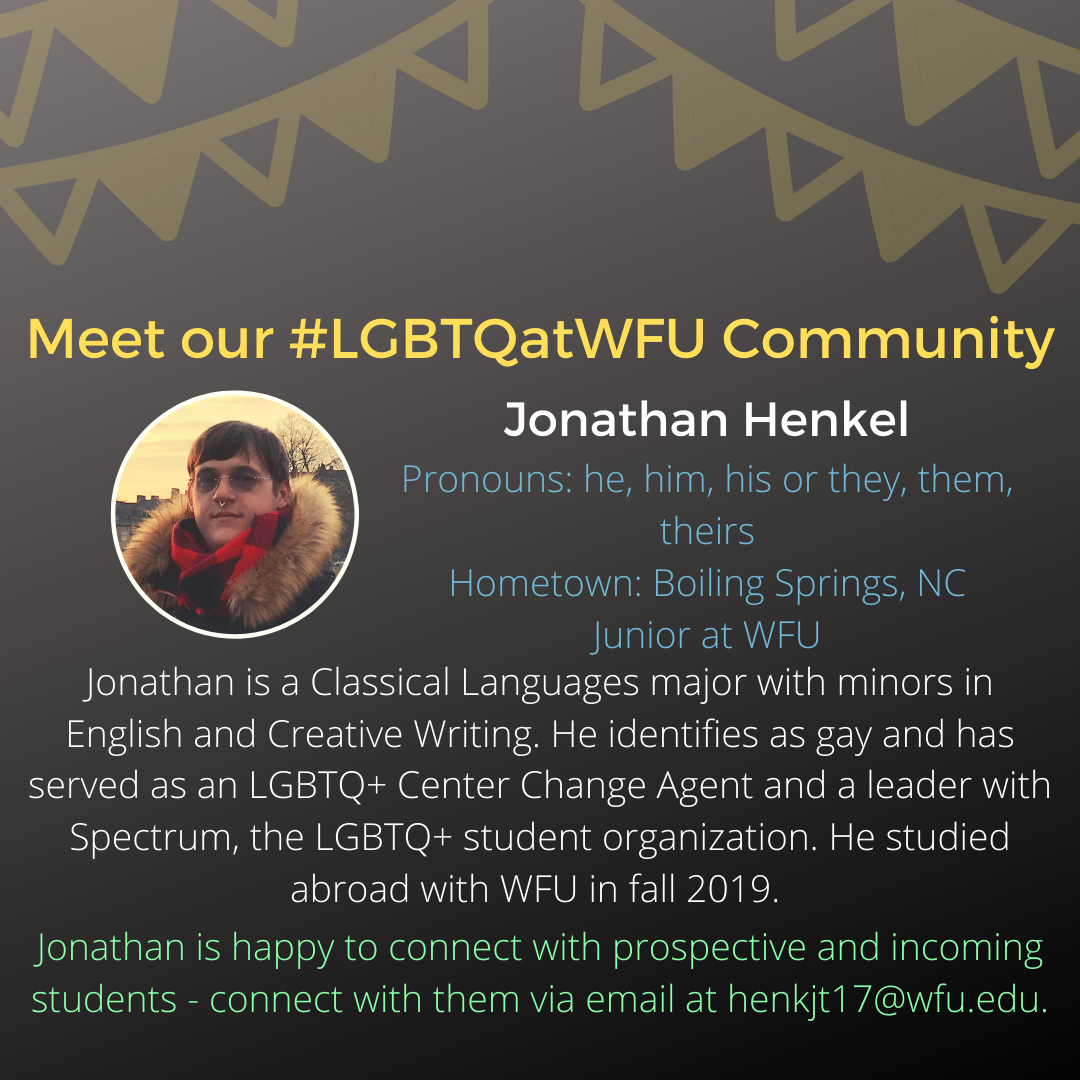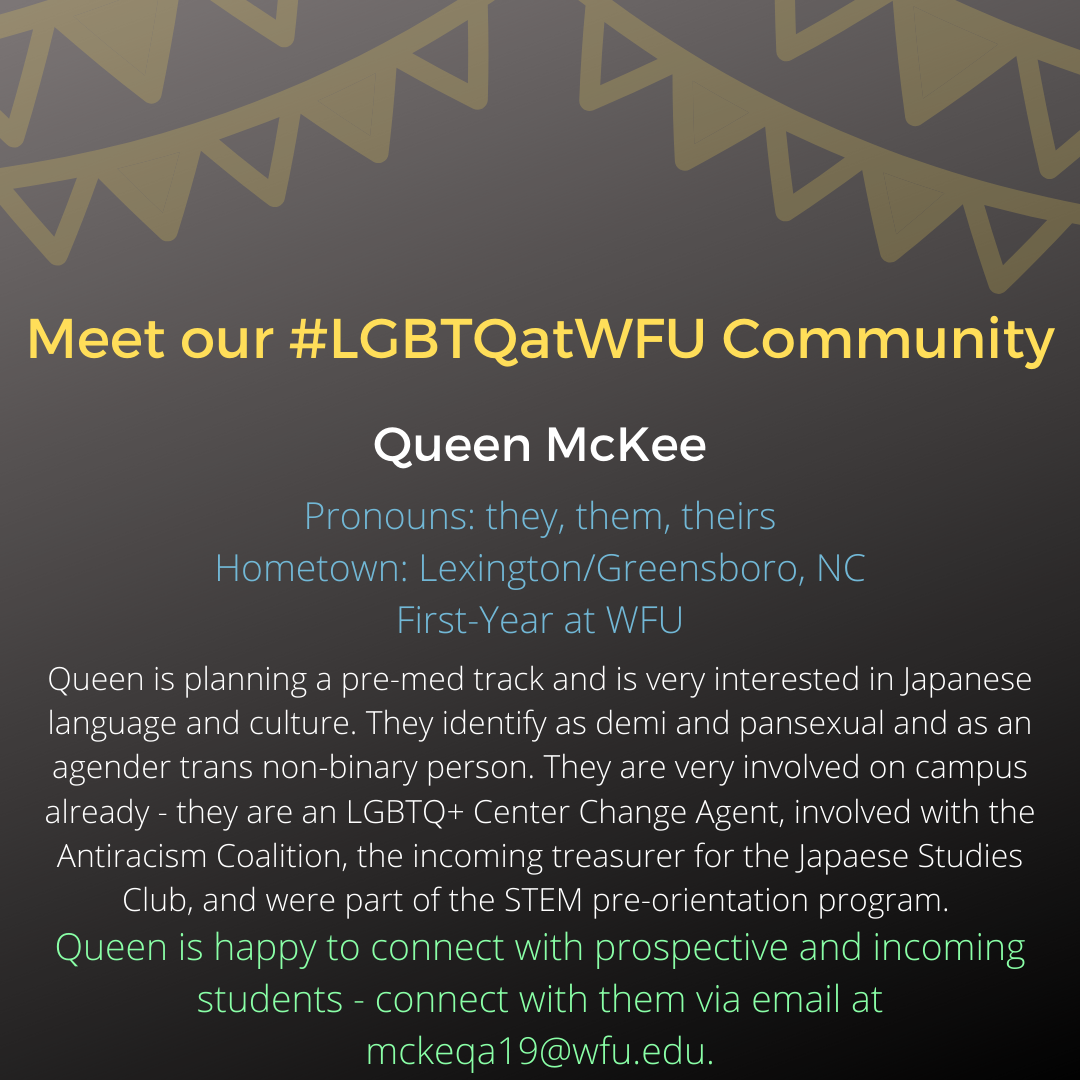 Dear Admitted Students,
On behalf of the Wake Forest University LGBTQ+ Center, welcome to Wake Forest! We really hope that you will choose to become a Demon Deacon!
Unfortunately, the COVID-19 pandemic means that we can't meet you in person before you decide to spend the next four years with us, but don't worry – we are still here to answer any questions you might have about life at Wake, as well as the resources and support available to our LGBTQ+ students!
Check out this video where LGBTQ+ Center Director Angela Mazaris answers commonly asked questions about LGBTQ life at Wake Forest. Want to hear more from our campus partners? The Office of Admissions has prepared a whole series of videos to answer your questions about what's ahead!
Want to get perspective from current students? Several current students have offered to be 'ambassadors' for the Center and the community on campus — check out their profiles above and reach out to them! they are excited to answer your questions and connect with you before you even get to campus!
Have more questions? Click here to schedule a phone call or Zoom meeting with one of our staff members.
We can't wait to meet you in August!

The LGBTQ+ Center staff in our work-from-home finest looks! From left to right: Dr. Angela Mazaris (they/them), director, Kayla Lisenby-Denson (they/them or she/her), assistant director, J Mai (they/them), graduate assistant